Ebay allows customizing short Item Description on mobile.
By default, in our all templates, this is the text from the Description Section.
Example in TU05: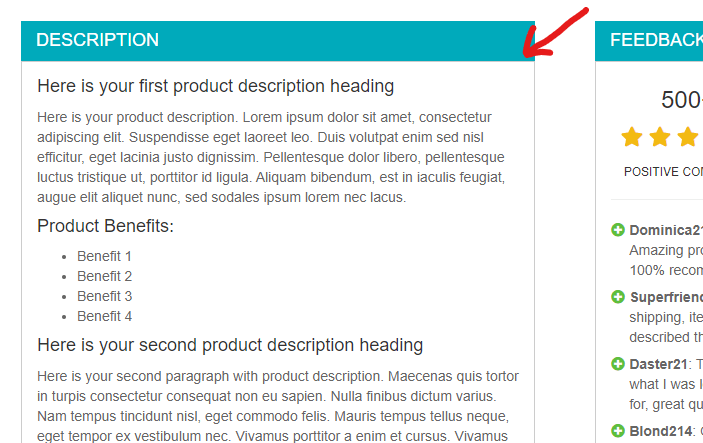 Ebay get automatically 800 first characters from text in this section.
Remember, each new line is like 50 characters.
More info you can find on Ebay site:
https://pages.ebay.com/sell/itemdescription/customizeyoursummary.html
How to move to ebay get text from different pleace?
To do this, after you generate code in herolister you need to move the selected code to a different place.
Remember when pasting this code do not leave any space between characters